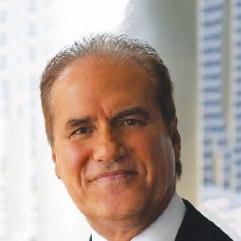 Henry S. Givray is Chairman of the Board of Directors of SmithBucklin, the association management and services company more organizations turn to than any other. The company offers full-service management and outsourced services to trade and professional associations, technology user communities, industry consortia, charitable organizations, corporations and government institutes. Henry served as SmithBucklin President & CEO from August 2002 through December 2015. He previously worked for the company between 1983 and 1996, having served as chief staff executive for multiple client associations in addition to handling other corporate responsibilities.
During Henry's 13 years as CEO, SmithBucklin achieved unprecedented success in its 60-plus year history including client satisfaction and retention, employee engagement, company growth and financial performance. Fulfilling his vision and dream to make SmithBucklin a 100-percent-employee-owned company, Henry led the transfer of the company's ownership from its financial investors to its more than 700 employees in 2005. The SmithBucklin Employee Stock Ownership Plan (ESOP) allows every employee, regardless of position, tenure or compensation, an equal opportunity to acquire ownership in the company.
Henry is a dedicated, ongoing student of leadership, committed to speaking and writing as a way to serve others. His insights and ideas on leadership have been prominently featured in business books and top national news media.
Recognizing the integral role that leadership plays in ensuring an organization's enduring success and vitality, Henry created and facilitates three intensive, high-impact leadership learning programs. The SmithBucklin Leadership Learning Forum is for high-performing employees, while the SmithBucklin Leadership Institute is for board members of client associations. The third program, Leadership's Calling®, is available to the business and professional communities at large.
Prior to rejoining SmithBucklin as CEO, Henry served as chairman, president and CEO of CourtLink Corporation, an online service for retrieving court records and electronically filing legal documents to and from our nation's courts. He also earlier served as president and COO of Giga Information Group, an IT services company founded by Gideon Gartner, founder and former chairman of The Gartner Group. Henry holds an M.B.A. from the University of Chicago and both a B.S. and M.E. in operations research from Cornell University.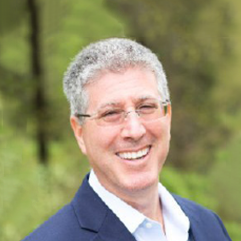 Doug A. Klein is an industrial and organizational psychologist with more than 25 years of thought leadership and global HR consulting experience rooted in organizational assessment, analytics and action. Combining a unique blend of quantitative and consultative problem-solving skills, Doug specializes in helping the C-suite uncover and overcome organizational obstacles to dramatically improve employment engagement, enable a high-performing sustainable culture, drive and manage needed change, develop effective management behaviors and practices, and build conflict resolution methods and tools.
Previously Doug was a Principal at Metrus Group, an organizational assessment and talent advisory firm, and a Principal and the Chief Leadership Advisor at Mercer-Sirota, a global consulting and employee survey research firm.Currently Doug works with a unique and diverse set of clients focused on employee and organizational effectiveness and performance.
A recognized expert in employee engagement and performance, Doug is an engaging keynote speaker and published writer, including his 2013 co-authorship of The Enthusiastic Employee 2nd Edition: How Companies Profit by Giving Workers What They Want.